About this event
Poetry & the Creative Mind is presented by the Academy of American Poets.
This special event, which features actors, artists, and leaders from across culture, celebrates poetry's important place in our society and its impact on the lives of readers.
Hosted by
Richard Blanco, Academy of American Poets Education Ambassador
& Kimiko Hahn, Academy of American Poets Chancellor
Readings from
Ethan Hawke, National Student Poet Emily Igwike, Eric Kim, United States Poet Laureate Ada Limon, Jonathan Majors, Shantell Martin, Liam Neeson, Rosie Perez, Molly Shannon, Malala Yousafzai, & more to be announced

Join us for our live broadcast Apr 26, 2023 at 7:30 p.m. EDT, free to all attendees.
Suggested donation: $50.
Supporting this event
As our signature National Poetry Month reading, Poetry & the Creative Mind also raises funds to support the Academy of American Poets Education Program, which serves over 100,000 K–12 students each year.
Donors of $250+ may receive special benefits as part of the Producers Circle. To learn more about producer benefits, as well as corporate sponsorship opportunities, visit the Event Producers page.
Your generous contribution is a tax-deductible investment in the programs and publications of the Academy of American Poets, a recognized 501(c)(3) nonprofit.

Attending live
This reading will be broadcast as a live event on YouTube. Your registration through Eventbrite includes access to the livestream on April 26. A link will be emailed to you at the address with which you register.
The Academy of American Poets strives to host inclusive, accessible events. Captioning will be available for viewers of the YouTube livestream. If you have any questions or requests related to access, please email galasupport@poets.org or call (888)790-0721.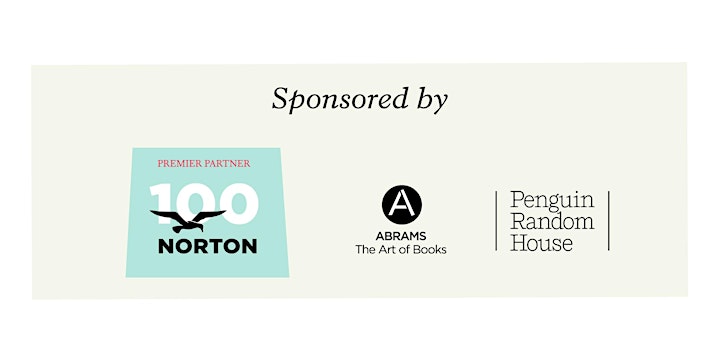 Frequently asked questions
Will the reading be available for replay after April 26?
This presentation will be offered only once as a live broadcast event and will not be available for replay.
Is this appropriate for school-aged children?
Poems read will not have been screened for appropriateness for school-aged children and viewer's discretion is advised.
How long will the reading be?
Approximately one hour.
Can I watch the reading on my TV?
Streaming devices or Smart TVs with the YouTube app installed will be able to access the live event stream. Search for "Poetry and the Creative Mind" after Monday, April 24.