Online Memory Masterclass On How to Unlock Your Brain's Potential
March 22 @ 11:00 am

-

2:00 pm

UTC+0
About this event
The live online Lovebrain Masterclass is designed to change the way you think about your brain's actual potential.
What will you get out of the Lovebrain Masterclass?
You'll get science-based insight into how your brain is really designed to work – and then we'll show you why the way you're using it at the moment is actually working against you. Even if you are extremely productive in your day to day, you might feel like you can do so much more.
At the Masterclass, you'll learn what the 6 major blocks of your Cognitive Performance are and how being able to master the power of your brain lies in learning how to unlock them. You will also learn what the 3 stages of memory are and understand why it's so easy to forget information. By the end of the session, should you wish to, you will have also tested your memory and experienced how quickly a trained brain can memorise information.
You'll leave the Lovebrain Masterclass with a new found optimism for your potential.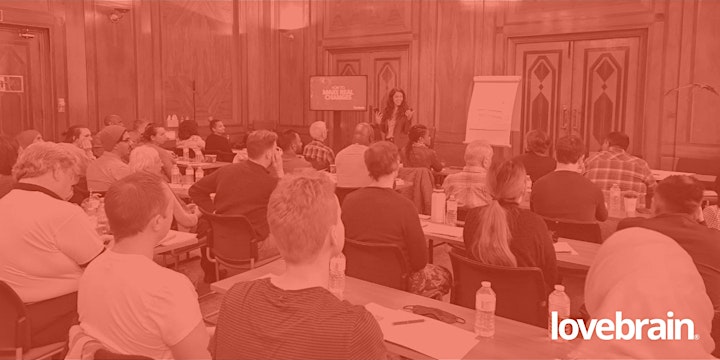 The Lovebrain Masterclass is for you if you could benefit from improving one or more of these areas:
1. Would you like to enhance your focus and get more done in less time?
Our Masterclass will reveal how your brain's ability to focus works and why focusing on tasks efficiently is now possibly harder for you than it used to be. Why do you feel more overwhelmed? Why is it that even tasks that used to be easy for you are now demanding more of your time and effort? You will learn what the physiological mechanism are that control your focusing ability – and, most importantly – how we train students so you can focus on demand while entering the Alpha waves state by reducing your brain cycles so you're calm, relaxed and highly concentrated.
2. Do you find yourself having to re-read the same information more than once? Would you benefit from reading rapidly and having a deeper understanding of what you read?
You might be familiar with the frustration that comes from reading a passage of text or a set of instructions and then forgetting most of it. You could end up constantly having to backtrack and re-read – wasting precious time and slowing down your ability to be able to work efficiently. That's not down to having a bad memory, it's down to not being able to train your brain to absorb information efficiently. If you want to increase your current reading speed by 3 times while maintaining (or even increasing) your comprehension and retention, the Lovebrain Masterclass is perfect for you. You will learn what the major reading blocks are including regression, subvocalisation and fixation, and how we train students to overcome these.
3. Could you improve how effectively you're able to articulate information?
When you understand the science of how you learn, you will be able to retrain your brain to store information at a much deeper level – and then retrieve that data when needed. By enhancing your processing ability, you will quickly be able to grasp and understand complex information and articulate it like a pro. No pills needed, we only use the power of your own trained brain.
4. Does your memory let you down when you need it the most? Do you find yourself forgetting everyday things or struggling to recall information?
The tip of the tongue can be a very crowded place when the brain simply refuses to co-operate. At the Masterclass you will learn why you forget routine information such as people's names, find it difficult to learn new languages or just feel like your memory is getting worse with age. You'll also witness how your memory ability can be radically improved in a very short amount of time.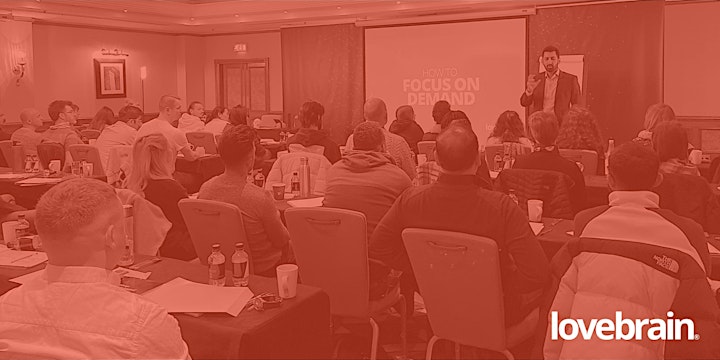 The 3 main goals of the Lovebrain Masterclass are:
A. You will understand your current abilities
You will take some simple tests to map the way you learn today and you'll leave the Masterclass with a better understanding of how you currently use your brain and what you can achieve in the future with professional training.
B. You will experience the techniques
The live Masterclass is not just facts and theory. Science is the foundation for all our techniques, and you will witness the application of powerful techniques, in real time – allowing you to appreciate the tangible benefits of what Lovebrain offers.
C. Take advantage of the limited availability Lovebrain case study grant
At the end of the Lovebrain Masterclass you will have the opportunity to learn about the exclusive Lovebrain Training Programme which is the world's most complete brain performance programme. You'll find out how it works in more detail, what it can do for you, and have the opportunity to enrol at a significantly discounted rate.
To get the most out of the Masterclass, take time to think about your goals and what you'd want to improve in your daily performance. You will not only learn how your trained brain could perform, you will also be able to ask the facilitator any questions you may have, as the Masterclass is live.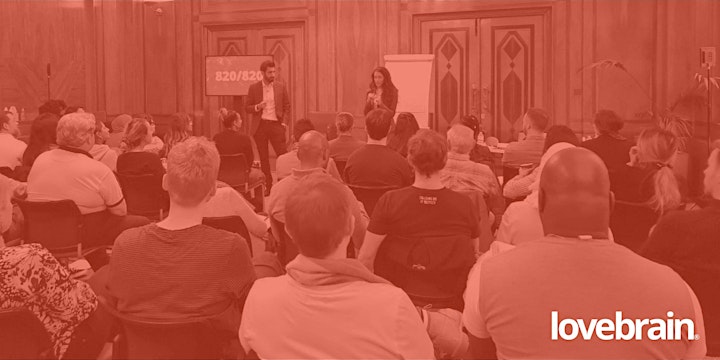 Attendance Rules
– Please join at least 15 minutes prior to your Masterclass start time so we can confirm your resrvation.
– You must be aged 18 or over to participate in this Masterclass.
– The duration of this masterclass is approximately 3 hours.
For more information please visit lovebrain.com, or contact us via email at team@lovebrain.com
We look forward to meeting you at the Masterclass and demonstrating how powerful your brain can be.
The Lovebrain Team
Lovebrain Ltd, 30 Churchill Place, Canary Wharf, London, E14 5RE
team@lovebrain.com
lovebrain.com
Copyright © 2018 – 2023 Lovebrain Ltd, All rights reserved.
Lovebrain is a registered trademark.No part of this text may be copied or redistributed without the explicit written permission of the owners.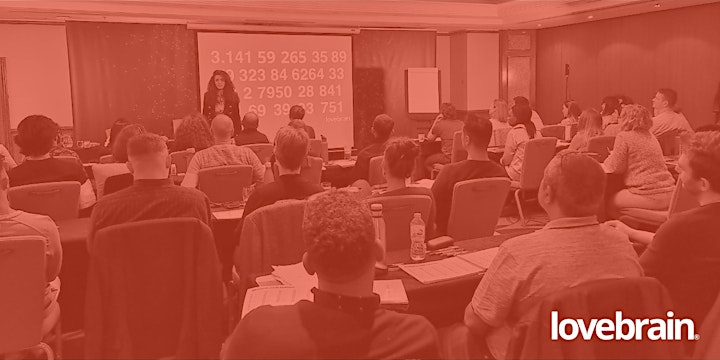 Related Events